Camp Overview
January 3rd – January 6th, 2023
---
NBBA camps will provide a fun and competitive learning environment for kids attending. We emphasize the fundamentals of basketball, including ballhandling, passing, shooting, defense and more!
Campers will be broken into various groups by age and skill level. Each day campers will take part in various contests, skill development stations and have a chance to put their skills to use in many competitive scrimmages and games. At the conclusion of the camp, campers will be given a detailed player evaluation to take home.
Campers, please bring your own water and lunch each day.
K-2 COST (half-day): $129
3rd-8th Grade (full-day): $199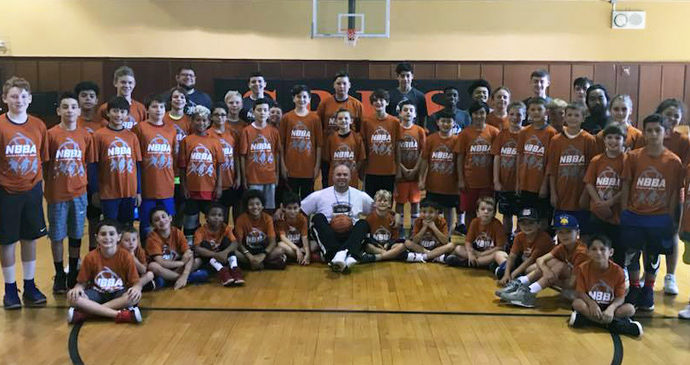 Camp Details
Schedule
K – 2nd Grade Camps:
Camps run from 9:00am – 12:00pm with Early Drop-Off and Late Pick-Up available.*
Early Drop-Off: Campers are allowed to be dropped off as early as 8:15am.
Late Pick-Up: Campers can be picked up as late as 12:30pm.
Dates:
New Years Holiday Camp (Jan 3 – 6) @ Santa Rosa HS (Coed)
---
3rd – 8th Grade Camps:
Camps run from 9:00am – 3:00pm with Early Drop-Off and Late Pick-Up available.*
Early Drop-Off: Campers are allowed to be dropped off as early as 8:15am.
Late Pick-Up: If your son or daughter needs to be picked up after 3:30pm it will cost $10 per day. Campers must be picked up by 4:00pm at the latest. *To reserve late pickup for camp please contact Mike Madison Lott madison@northbaybasketballacademy.com
Dates:
New Years Holiday Camp (Jan 3 – 6) @ Santa Rosa HS (Coed)
Coaching Staff
Camp Directors:
Madison Lott (Varsity Coach Santa Rosa HS)
Coaching Staff:
Johnny Phanchanh (Varsity Coach Elsie Allen HS)
Nick Iacopi (JV Coach St. Vincent's HS)
AJ Crosby (Varsity Asst. Coach Rancho Cotate HS)
Current & Former NBBA Players
Location
Santa Rosa HS
1235 Mendocino Ave.
Santa Rosa, CA 95401