Camp Overview
December 19-22, 2022
---
NBBA camps will provide a fun and competitive learning environment for kids attending. We have two types of camps: Kindergarten through 2nd Grade Camp and 3rd-8th Grade Camp. We emphasize the fundamentals of basketball, including ballhandling, passing, shooting, defense and more!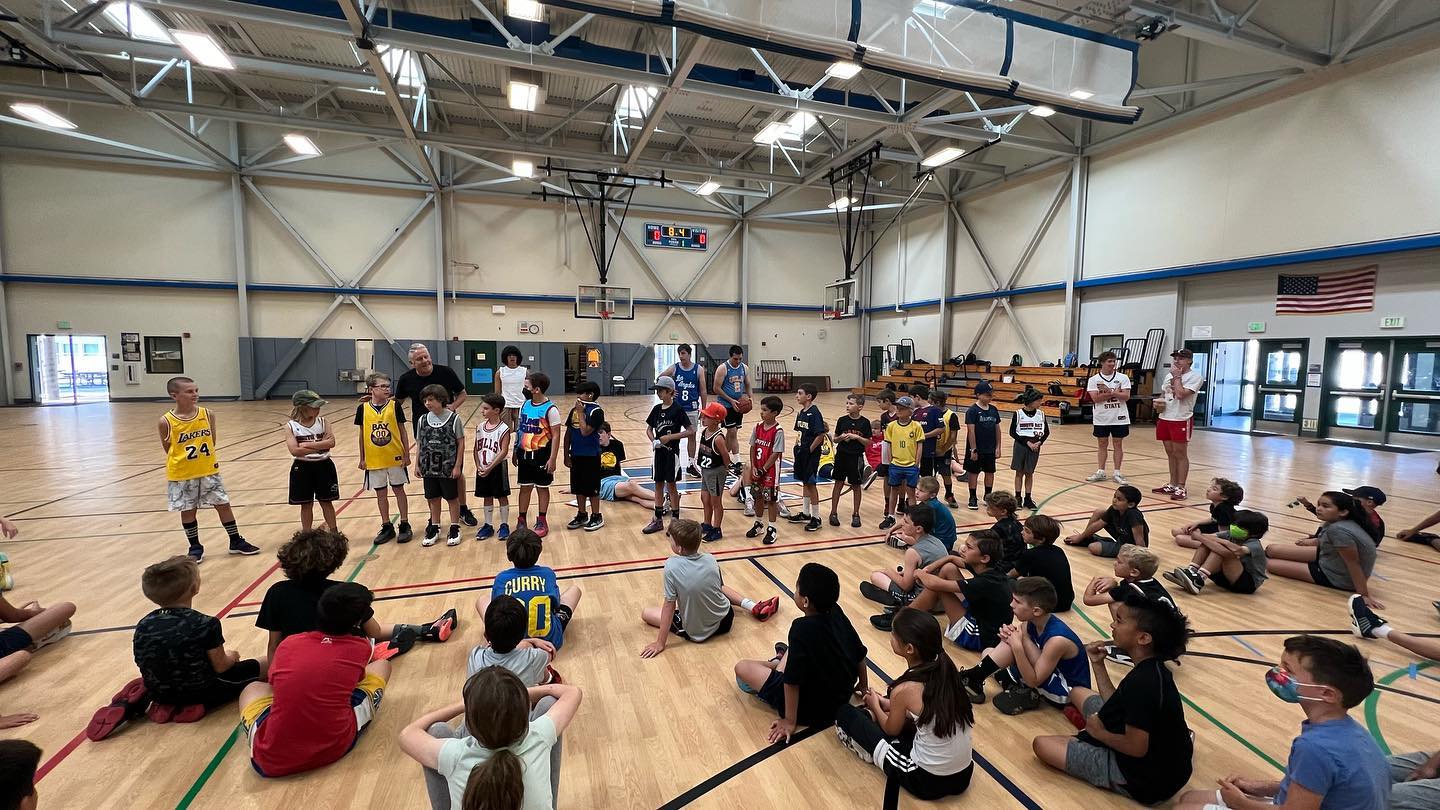 Campers will be broken into various groups by age and skill level. Each day campers will take part in various contests, skill development stations and have a chance to put their skills to use in many competitive scrimmages and games. At the conclusion of the camp, campers will be given a detailed player evaluation to take home.
Campers, please bring your own water and lunch each day. There will be a snack bar with pizza, snacks, candy, and drinks for purchase.
COST: $175
Camp Details
Schedule
K – 2nd Grade Camps:
Camps run Monday – Thursday from 9:00am – 12:00pm with Early Drop-Off and Late Pick-Up available.*
Early Drop-Off: Campers are allowed to be dropped off as early as 8:30am.
Late Pick-Up: Campers can be picked up as late as 12:30pm.
Dates:
December 19 – 22 @ Hamilton School
Coaching Staff
Camp Directors:
Doug Donnellan, Former Varsity Boys Coach at Drake HS
Scott Morgan, Former Director of Novato Basketball Academy
Jay DeMaestri – Varsity Boys Coach @ Redwood HS
Coaching Staff:
Zach Borello – Girls Varsity Head Coach @ Branson School
Tony Prescott – Former Boys Asst. Coach @ Napa Valley College
Michael Turner – Former D1 Player @ Hartford University and Pro Player
Brock Winter – Former Associate Director @ Erik Spoelstra Basketball Academy
Russell Bauer – JV Boys Coach @ Branson
Brandon Johnson – JV Boys Coach @ Redwood HS
Jacob Nunez – Former Varsity Coach @ North Bay Christian HS
Numerous HS Varsity, JV, and Frosh Coaches
Numerous HS Varsity, JV, and Frosh Players
Location
Hamilton School Gym
5530 Nave Dr.
Novato, CA 94949