Overview
For Boys & Girls in 3rd-8th Grade
---
To provide quality instruction in all aspects of basketball with an emphasis on fundamentals and skill development. NBBA sessions will focus entirely on fundamentals with an emphasis on ballhandling, shooting, defensive / offensive footwork, rebounding, passing, etc.
COST:
1 Workout/Week: $195 (7 Sessions)
2 Workouts/Week: $350 (14 Sessions)
Reminder: The Weekday Skills Program Follows a Drop-In Model!
You have the flexibility to participate in any of the scheduled sessions based on the number of sessions you have registered for.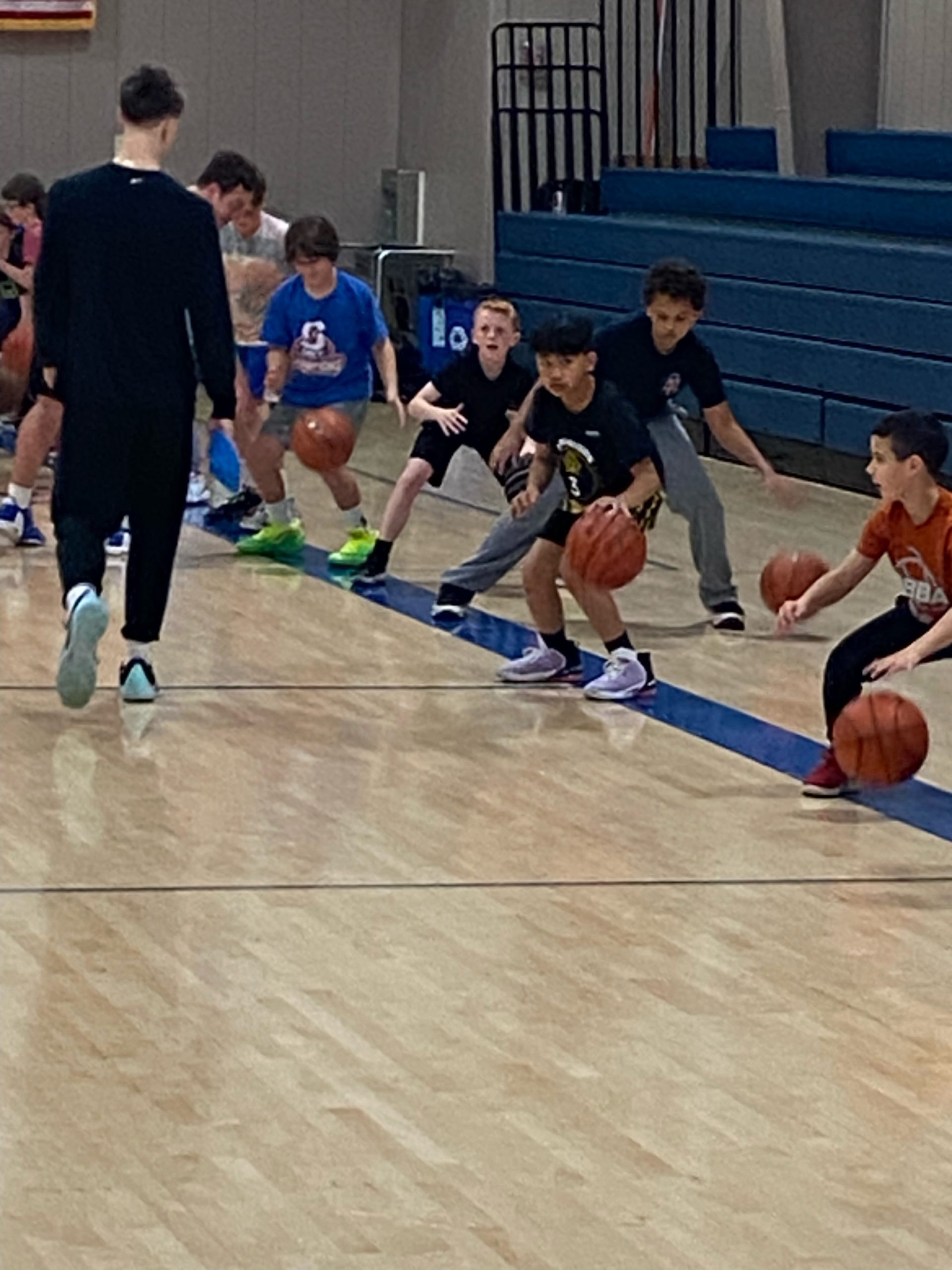 Program Details
Schedule
SCHEDULE: September 11th – October 19th
Once or Twice per Week (7 Workouts or 14 Workouts)
Hamilton Gym (Court 1) – 5530 Nave Dr. Novato, CA 94949
3rd-8th Grade

Tues. 5:00 – 6:00 pm

Thurs. 5:00 – 6:00 pm
Terra Linda HS (Old Gym) – 320 Nova Albion Way San Rafael, CA 94903
3rd-8th Grade

Mon. 6:45 – 7:45 pm

Wed. 6:45-7:45 pm

Sept. 13:

5:45-6:45 PM in the New Gym (located at the front of the school)

Remainder of Schedule

Wed. 6:45 – 7:45 pm (Not Available Sept. 20, 27, and Oct. 4th; Please choose another day/location during those weeks)
Venetia Valley School – 177 N San Pedro Rd, San Rafael, CA 94903
Kent MS – 800 College Ave. Kentfield, CA 94904
3rd-5th Grade

Weds. 6:00 – 7:00 pm

Thurs. 6:30 – 7:30 pm
6th-8th Grade

Mon. 6:00 – 7:00 pm

Tues. 6:30 – 7:30 pm
Coaches
Brandon Johnson – Boys Varsity Assistant @ Archie Williams HS
Finn Larson – Boys Frosh Assistant @ San Marin HS
Jeremiah Mosley – NBBA Coach
Jacob Nunez – Freshman/JV Boys Coach @ Redwood HS
Michael Turner – Former DI player @ Hartford University
Brock Winter – Former Director Erik Spoelstra Basketball Academy, HS Showcase Director
Kyle Winter – Marin Director, NBBA
Tony Bacich – NBBA Coach
Ramon Huff – NBBA Coach
Kayden Korst – Former Player at Cal State San Marcos